About us
American Multimodal International Deliveries - AMID Logistics, LLC, founded in 2007, is a licensed and bonded U.S. Freight Forwarder. We manage international cargo deliveries from the USA overseas from our office in Northeast Philadelphia, PA. Here are some of our customer reviews.
This website OceanFreightUSA.com is a version of our main website InternationalShippingUSA.com for viewing on mobile devices.
It is built around an online freight calculator for quoting and booking international cargo deliveries from the USA overseas LCL. It works in real-time 24/7 and is free to use. Watch this three minutes video on YouTube about how the online freight calculator works.
This online freight calculator makes international cargo transportation from the U.S. abroad easy and cost-effective. By utilizing this tool, you can manage deliveries of relatively large cargo from virtually any USA location. And you can do that at the convenience of your office or home from any location in the world.
This online freight calculator perfectly works for shipping from the United States commercial cargo and household goods or personal effects.
We'd appreciate any comments and suggestions related to the project. Please do not hesitate to contact us if you see any bugs, technical problems, or user interface inconveniences.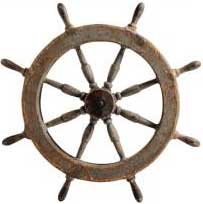 AFFILIATES and REFERRALS: If your business somehow relates to international cargo deliveries from the USA, then our Affiliates and Referrals program allows you to satisfy your customers' demands and make some extra cash. By referring our service to your clients, you'll make $20 per competed international shipment with us. Please see how our Affiliates and Referrals program works in this link.
CLIENT TESTIMONIALS: We always welcome customer reviews, client testimonials, feedback, and responses to our business. After completing international deliveries from the USA, we ask our customers to share with us their opinions about our business. It helps us to improve our service and quality of customer support. Please read these customer reviews and contact us with your opinion and suggestions.
At our office in Philadelphia, PA, we manage international deliveries from the USA virtually from any location in the U.S.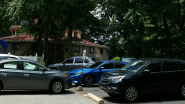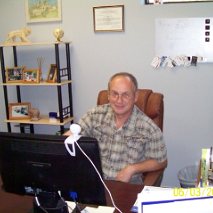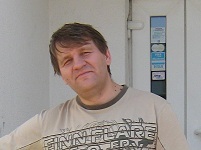 Question: What is a U.S. OTI - Ocean Transportation Intermediary?

The answer, according to the U.S. Code of Federal Regulations: An Ocean Transportation Intermediary, is either an ocean freight forwarder or a non-vessel operating common carrier ("NVOCC"). An Ocean freight forwarder is an individual or company that dispatches shipments from the United States via common carriers and books or otherwise arranges space for those shipments on behalf of shippers. Ocean freight forwarders also prepare and process the documentation and perform related activities pertaining to those shipments. An NVOCC is a common carrier that holds itself out to the public to provide ocean transportation, issues its own house bills of lading or equivalent document, but does not operate the vessels by which ocean transportation is provided, and is a shipper in relation to the involved ocean common carrier.