Should I palletize my shipping boxes?
If you're shipping from the United States overseas more than three to five boxes or other small items, then you have to palletize it.
Shipping several loose boxes is unsafe. Some of the boxes can be damaged, fall apart, or even lost. Loose shipping boxes are handled by hand. There is no guarantee that it will be handled with proper care. Reliable carriers refuse to accept not palletized cargo.
Palletized cargo is handled by forklifts and arrives at destinations without damages and loss.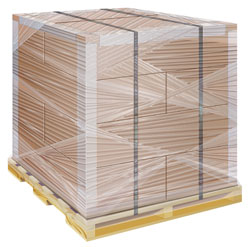 You can palletize cargo by yourself or request an ocean freight carrier to palletize your shipping goods at the carrier's freight terminal (CFS). Palletizing at CFS should cost you about $35 to $50 per skid, including the cost of the certified pallet.
If you ship many boxes overseas, you have to palletize the boxes. You can find more about palletizing in shipping freight from the USA on the website.